As many times as I have traveled to Paris, I never get tired of strolling through the world class museums. Museum favorites are definitely a personal choice, but for me it is not the Louvre or even the d'Orsay that speak to my soul. Don't get me wrong I love both of these museums…..who doesn't enjoy walking around the seemingly endless halls of the Louvre or lingering at the d'Orsay among the worlds greatest Impressionist works. But my passion lies in two the smaller museums in Paris, the Rodin and the l'Orangerie.
The Rodin sculptures are captivating, the Thinker, the Gates of Hell, the Kiss, and more, but it is the garden and beautiful house that create a special setting for these masterpieces both inside and out. As you walk through the garden to view the outdoor sculptures, you will enjoy the peaceful and beautiful surroundings. Well lanscaped footpaths will take you past sculptures, fountains, benches, and trellises, all in the shadow of the gold Dome known as Les Invalides. The garden is so beautiful, you may not want to leave. Maybe the best part of visiting the Rodin is that the crowds never seem to be overwelming and really allowing you to enjoy your visit.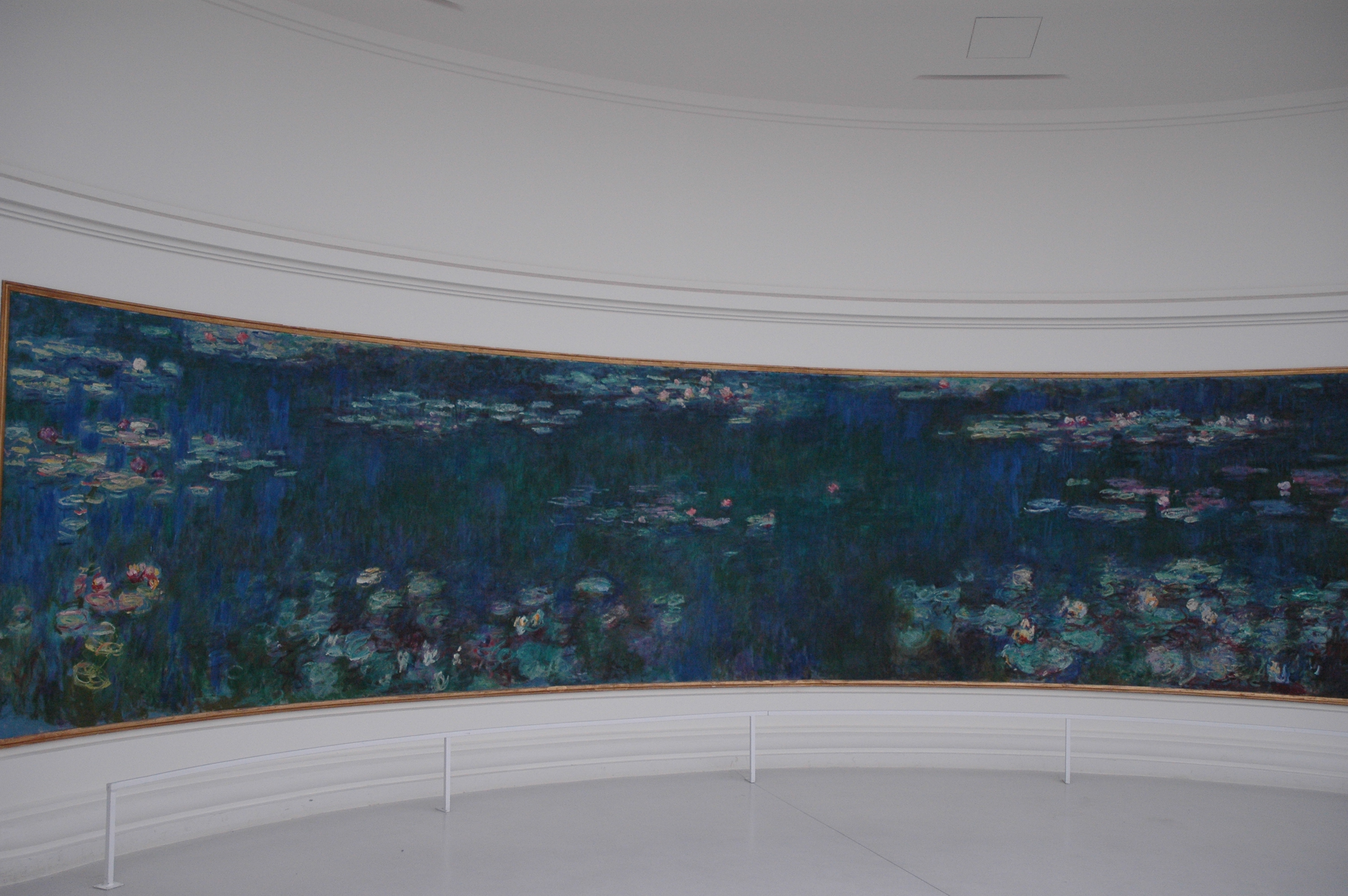 L'Orangerie is a small museum on the edge of the Tuilleries Garden and Place de la Concorde. The museum was closed for six years as they excavated a Roman wall that can be viewed on the lower level. One of the most amazing sights to see is the Monet Le Nympheas (waterlillies) painting.  These paintings are each over six feet tall and are almost 300 feet long. They hang in two oval shaped rooms that house the series based on the effects of time of day, atmosphere and season upon color and light.  You won't want to miss this one!