Ahhhh, L'amour! Checkout the most  "Kissable" Spots in Paris for you and your Valentine.
 When you think about the most romantic cities in the world, Paris would have to be high on most peoples' list. Is it any wonder, that both honeymooners and romantics alike flock to this "City of Light" to discover l'amour? To inspire your romantic side, here is a list of the most kissable spots in Paris!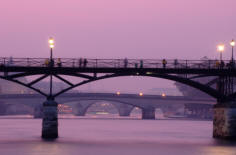 Pont des Arts This pedestrian bridge that crosses the Seine River is always bustling. The Pont des Arts is always filled with people, music, painters, and of course, couples kissing. Settle in and watch the boats on the Seine and enjoy the ambience and the excitement.
Place de la Concorde Standing in Place de la Concorde with its beautiful fountain and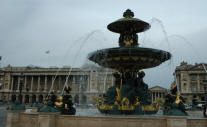 obelisk, you can enjoy the spectacular view down the Champs Elysées to the Arc de Triomphe. Wait until dark for the most dramatic effect and sneak a kiss in this grand square. Something about the Paris traffic surrounding you and the thrill of just being here, will make this kiss memorable!
Seine River It doesn't get more romantic then a cruise on the Seine River with that special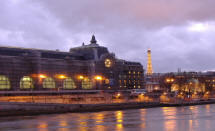 someone. Make it a night cruise and see the magnificent bridges and all of Paris lit up just for you! If you're feeling a little like Gene Kelly in "An American in Paris", then charm your "Leslie Caron" with your own rendition of "Our Love Is Here to Stay". Steal a kiss under each bridge as you pass. Dinner cruises are a great way to enjoy some French cuisine and linger on the Seine perhaps just a little longer. Parisian cuisine is just a little more romantic on the river.
Montmarte Climb the steps of Montmarte and all of Paris is before you. There are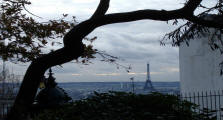 breathtaking views of Paris and kisses to be shared as you gaze out on the city. Climb to Sacre Couer, the highest point in Paris for the best views of the city and then share a hot chocolat' at one of the charming Montmarte cafes around the corner.
 Musée Rodin The Musée Rodin is probably not the first museum that visitors go to in Paris, but it is one of the most charming and overlooked. The gardens behind the museum are very tranquil and there are plenty of benches on which to pass the afternoon. A welcome respite from the busy city streets, this oasis might be just the place to relax, enjoy a picnic and "reconnect" with a lingering kiss!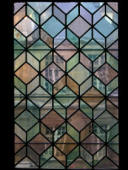 Musée Carnavalet Explore the history of Paris and discover the favorite spots for kissing at this museum. The hallways and gardens at the Musée Carnavalet are the perfect spot to kiss. Go ahead and give it try, after all you're in Paris!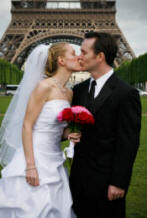 The top of the Eiffel Tower is always a favorite for lovers. Overlooking the beautiful "City of Light", the tower is the perfect place to steal a kiss. Trocadero square with its spectacular view of the Eiffel Tower is one of the best locations in Paris to watch the sunrise or sunset. Make it a point to spend a little extra time kissing here and enjoy the color show. If you want to relax and enjoy a picnic in the shadow of the Eiffel Tower, try the Champ de Mars park. This very romantic place and setting will surely lead to one last kiss in Paris. ~ Sandy McDowell, France Journeys www.francejourneys.com